Sound
Sound systems are available from Larson Audio Visual to support your event. Our expertise will help you get your message out loud and clear. We can tailor your exact sound needs to the size of your attendance and the size of your venue.
Tradeshows, meetings, corporate events, press releases, grand openings, concerts, theater, weddings, or banquets. Larson Audio Visual has covered it all, and we can help deliver your message on event day.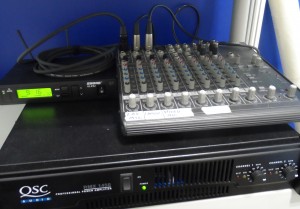 Small sound systems:
JBL speakers, Anchor speakers,
for small rooms, small tradeshow booths, or up to 30 people.
Medium sound systems:
Electro-Voice speakers, DAS speakers
for average size rooms, larger tradeshow booths, or up to 100 people
Large sound systems:
JBL speakers, Mackie speakers,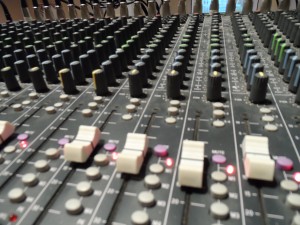 Behringer speakers
for large venues, or up to 1000 people
Large concert sound systems:
We partner with large audio companies for large venues and bands
Microphones:
Shure UHF and Audio-Technica UHF wireless microphones, selectable frequency, with earset / lavaliere / handheld mics or guitar input
Shure wired microphones
Mic stands / Mic boom stands / Mic cables to 100 ft
Audio mix:
Mackie mixers, cable snakes,
Cables & connectors:
XLR cables, Speakon, 1/4" to 1/4" cables, 1/4″ to XLR
1/4" to 1/4" barrels, RCA barrels